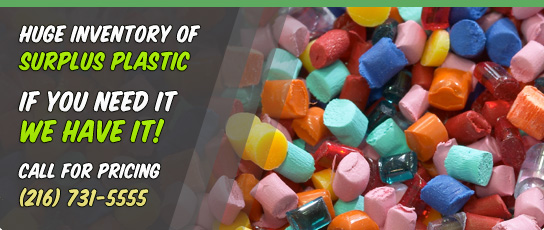 We Have the Plastic You Need!
Prime Time Plastics has a huge inventory of available plastics in any grade, quantity or condition. Prime virgin or off-grade thermoplastics are avaialble by the pound or truckload.
And, our buyers can source your hard-to-find materials - if we do not have a material in-stock we can probably find it for you.
Save up to 70% on Quality Material
Our massive inventory and established network of suppliers allows us to offer the plastics you need at prices you can afford.
Full Service for Buyers
Prime Time Plastics also offers add-on services that help to keep material costs low so you can focus on your core business.
Ready To Ship
Over 4 million pounds of material available for immediate shipment.
Any Quantity
Purchase small quantities or multiple truckloads.
Quality Control
Our QC systems ensure your material meets your specifications.
Inventory Management Programs
We store, manage, ship and track your materials so you don't have to.
Toll Processing
Prime Time Plastics can bale, grind, pelletize or separate your materials to save you time and money.
International Reach
Prime Time Plastics can source materials for you across the United States, Canada and Mexico, and we have strong overseas relationships with suppliers in Malaysia, India and China.
Instant Contact
Please provide your contact information and we'll call you back ASAP!